About Your Insurance Agent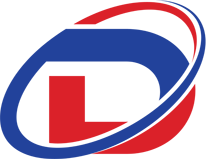 I have been an agent for over 30 years while also serving as a career firefighter, EMT, Coast Guard Auxiliary, and youth hockey coach. I am the second generation insurance agent behind my Father John K. Davis, who was an agent for over 40 years up until his passing. I grew up in Central Jersey and eventually moved to South Jersey where I started the Davis Family Agency in 2012. When I am not in the office, I am either drag racing or supporting my New York Rangers.
Licensed in NJ, PA, Delaware & South Carolina
I followed my father in to the family insurance business when my career in the fire service was a coming to the end. My Dad asked me to join the agency in 1999, I joined the family business as a part-timer until 9/11 hit our great nation, and my priorities had to change, like everyone else that has been affected from these horrific times in our lives. I decided to leave the fire service altogether in 2007 and concentrate on my new passion and career in insurance. My physical offices are in Cape May and Atlantic Counties, New Jersey, we are licensed in many other states as well.
Look us up, or just stop by the offices and say hello. We are your one stop shop and information highway for all of your insurance needs.